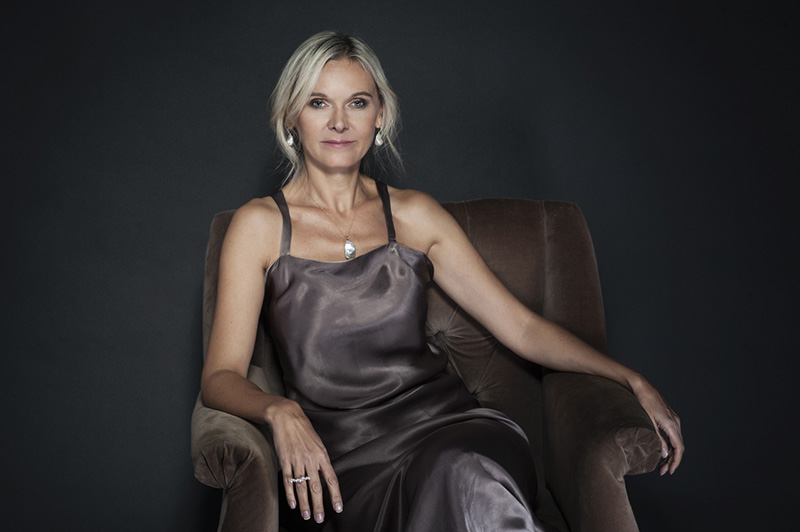 Joanna Maria Ruda

London based designer Joanna Maria Ruda believes that elegance is timeless and that the simplicity and top quality of materials are its key components. To fulfill her vision she selects the most exquisite natural precious stones and pearls to create unique and refined piece of jewellery.

Joanna Maria was born in Poland to a family with a long Eastern-European artistic traditions. In early childhood she started showing big talent in drawing and painting. However, her early career choices focused on humanistic subjects. She studied English, American and post-colonial literature and later became a successful conference interpreter. She speaks 6 languages, which has proven to be a useful skill in the jewellery business when traveling to source materials and during business negotiations.

In 2007, when Joanna went to Brazil and discovered the beauty of stones, was a turning point in her life. "It was then that I decided I would like to deal with jewellery and stones for the rest of my life." Also as a result of this life-changing experience Joanna Maria set up a charity organization the Jo Kaminska Foundation and a percentage of proceeds from annual sales is donated every year to the educational programmes run by the Foundation.


Joanna received formal training in jewellery design and diamonds, gemstones, pearl from the Gemological Institute of America (GIA) in London and Bangkok. She was awarded a scholarship by GIA to further her knowledge in the field of gemology. After that, she studied with the Polish goldsmith and artist Andrzej Bandkowski.